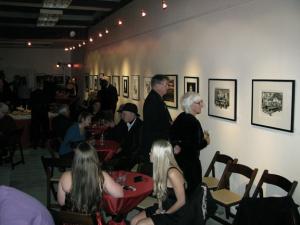 December 3rd through the 23rd the Orland Art Center's featured artist is Peter Piatt. Piatt is a Chico local artist that is known for his scenic photography and photorealistic charcoal and graphite drawings. Twenty two original drawings and photographs along with Eleven new original drawings of Piatt's will be reveled to the public at The Orland Art Center's Christmas Ball and Gala. Dec. 3rd 7pm to 10pm.

December 9th, 2011 is the second event of the month "Christmas Memories" 7pm to 9pm. Peter Piatt will holding a "meet and greet" at the Art Center along with Rae Turnbull who will read a few Christmas related essays from her poetry books. Piatt will be at the Gallery from 4pm to 9pm selling his artwork and to answer questions.
The Orland Art Center is located at 732 4th St. Orland, CA, Corner of 4th and Colusa St. and is open Tuesday through Saturday's from 1pm to 7pm.

Peter Piatt is a local Chico CA gallery exhibited fine art digital photographer,...